Lawbore Legal Events Calendar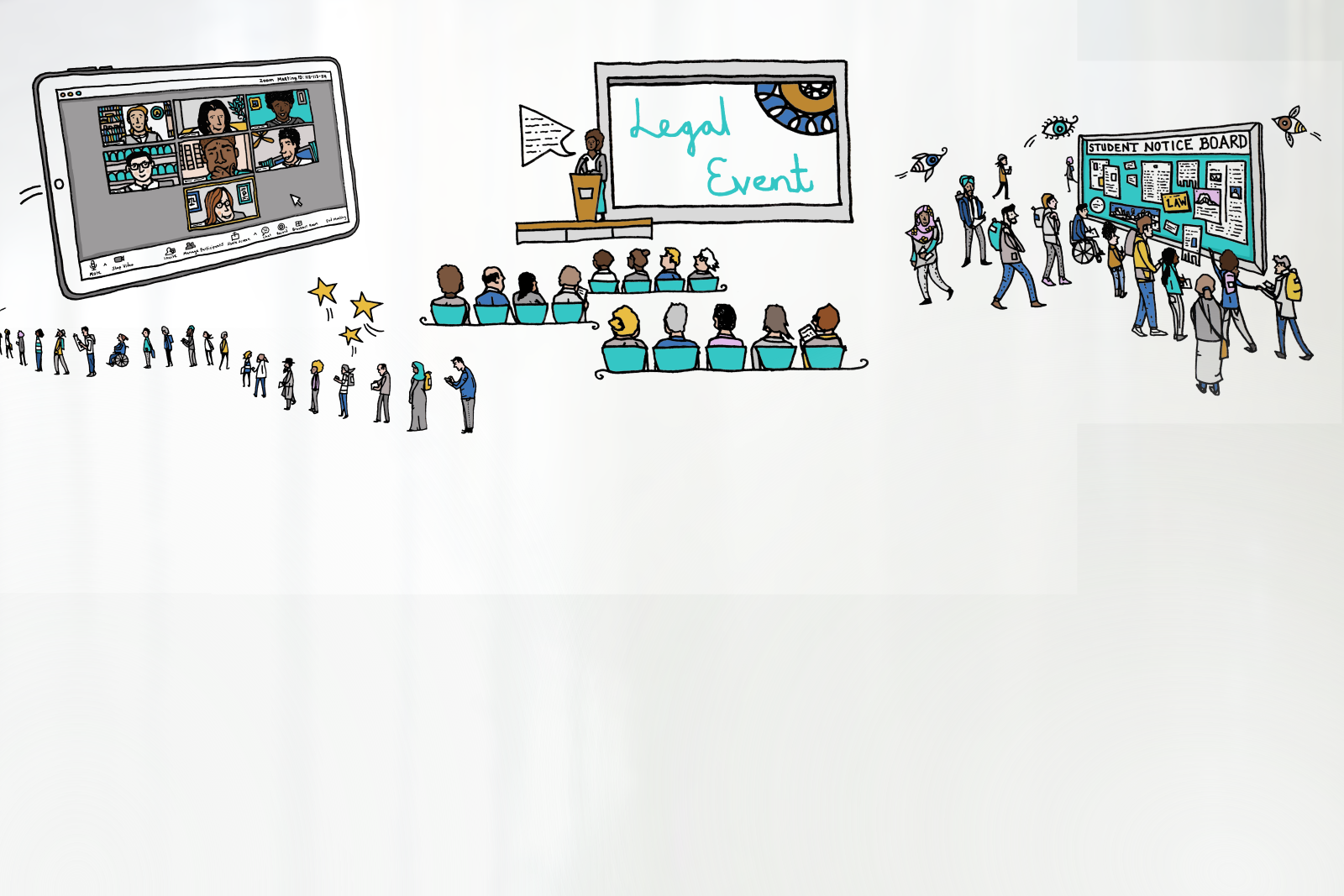 How to Answer Legal Problem Questions in pupillage interviews with Gatehouse Chambers

CITY EVENT
Venue:
Law School Lecture theatre TLG11
Most Pupillage Interviews will contain a legal problem question. This session aims to prepare you to approach these questions in a structured and logical way.
The problem question that we will discuss will be available on Moodle 48 hrs before the event. The barrister will present on how to approach the question. If you want to try to prepare the question beforehand you can compare your approaches. No one will be put on the spot and it will be a very useful and unique opportunity.
Refreshments served from 5.30 PM. No booking required!
Last updated by Emily Allbon on Wed 11 January, 2023
The Ultimate Guide to Pupillage Interviews

CITY EVENT
Venue:
Lecture Theatre City Law School Building
A panel of barristers from a diverse range of chambers inform you on how to approach Pupillage Interviews. Each barrister will tackle a different area of the process so that you will be well prepared on what is to come. They will answer any questions that you have in the panel event or afterwards over networking.
Chambers coming along:
Garden Court - Family
Henderson Chambers - Mixed Civil
CPS - Crime
One Essex Court Chambers – Commercial, International Arbitration.
Foundry Chambers - Crime
5 Essex Court - Public Law, Civil, Employment. Police Law
No booking required. 90 mins Q&A followed by 90 mins networking.
Last updated by Emily Allbon on Wed 11 January, 2023
Gene Editing: A New Legal Frontier
Venue:
Central London, to be confirmed
Spaces:
Registration necessary but free
Gene editing technology gives us the ability to change our DNA – removing, adding and replacing parts of our genetic code. These technologies have been emerging and improving for some decades, but since the development of CRISPR-based editing technologies, our capacity to edit our DNA has become both more accessible, more accurate and consequently, more powerful. Gene editing could be used to prevent genetic diseases but also alter traits like height and intelligence, presenting both legal and ethical issues.
Find out more on their event website
Last updated by Emily on Tue 27 September, 2022
Women, Politics and Gender Equality
Venue:
London South Bank University Keyworth Centre Keyworth Street London SE1 6NG United Kingdom
LSBU are proud to present this inaugural lecture by Professor Shaminder Takhar as part of our inaugural lectures programme for 2022-23.
Professor Takhar is Professor of Sociology in the School of Law & Social Sciences at LSBU. She is also Chair of the School Ethics Panel and leads the Race, Gender and Sexualities Research Group. Her research and publications are centred around race, gender, sexuality and social justice. You can read more about her lecture, accomplishments & impressive career below. We hope you'll join us as Professor Takhar explores important - and timely - discussions around women, politics & gender equality.
Inaugural lectures are an occasion of significance in our professors' careers at the University. They provide an opportunity to recognise and celebrate the achievements of our recently appointed professors who are undertaking research, innovation, engagement and teaching activities in their field of expertise.
Lectures are open to all LSBU Group staff & students as well as to members of the public and are free of charge. They are taking place in person and will be recorded. They are not being live streamed at present.
You can check out the full programme of our inaugural lectures here.
Find out more on their event website
Last updated by Emily Allbon on Mon 9 January, 2023
Spaces:
Registration necessary but free
Since the death of George Floyd in May 2020, some have asked whether we need a police force.
This lecture will examine the role and purpose of the police in our society. What do the police do? What is their historical and social context? Does the current system of policing work? If so, for who? Are all citizens in our society policed fairly? Should we defund the police? If there were no police what might replace them? Are the alternatives realistic?
Find out more on their event website
Last updated by Emily on Tue 9 August, 2022