Lawbore Legal Events Calendar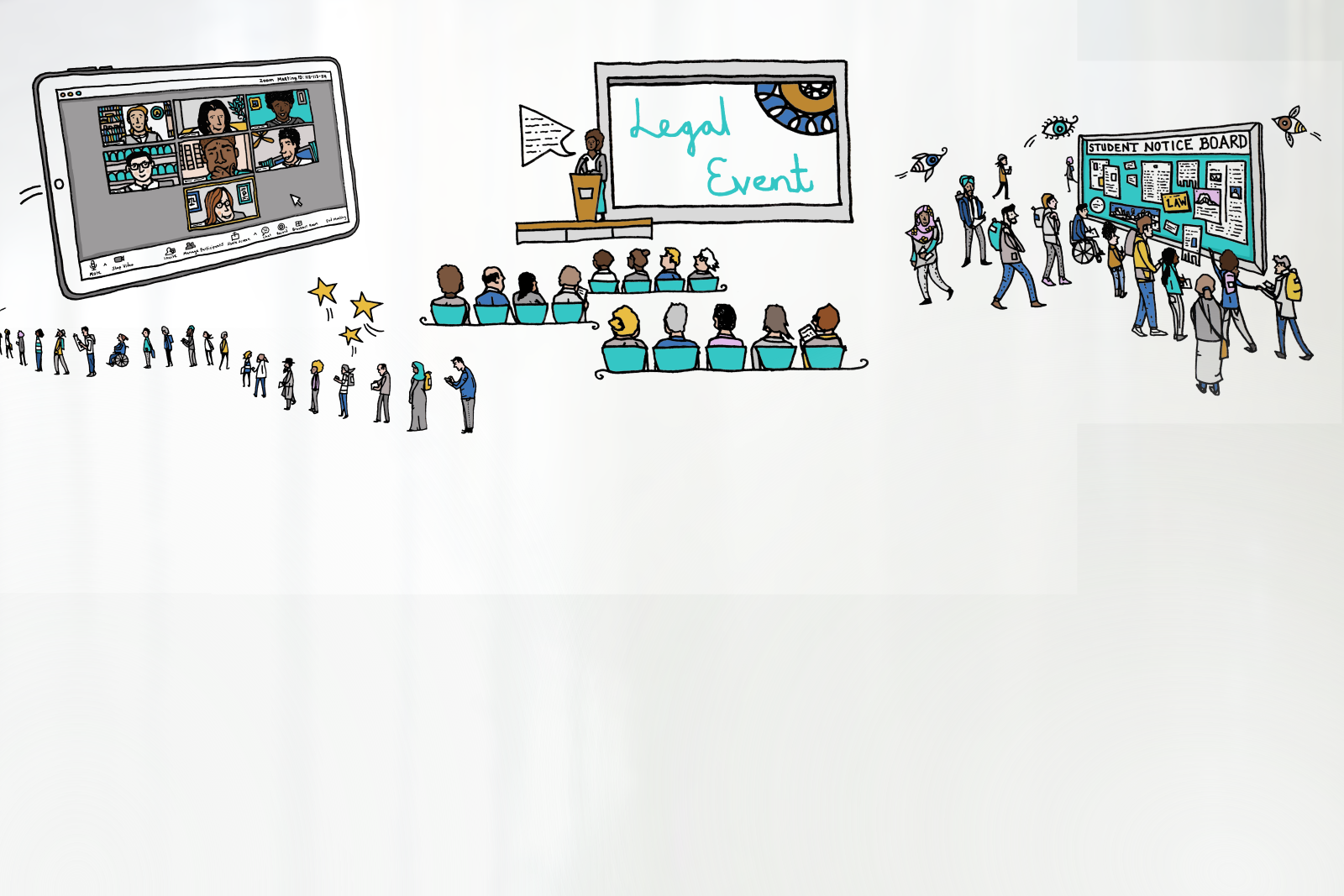 Algorithmic Discrimination and Decolonisation: Regulation and Design
Spaces:
Registration necessary but free
This interdisciplinary and international panel of experts from law and the humanities and the field of STEM will examine and discuss a major EU report recently published on Algorithmic Discrimination in Europe and how its key findings speak to the concept of decolonisation. Critical themes and cutting-edge issues of public interest explored will include: the implications of AI-based systems on human rights and society more broadly; whether the current legal regimes to ensure against unfair discrimination are fit for purpose; the EU's proposed regulatory framework on AI; the critical discourse to date on the decolonisation of AI; and what frameworks and strategies may be applied in order to adequately and effectively address the problem of algorithmic discrimination.
Key Speaker:
Ms Prof. Dr. J.H. (Janneke) Gerards
Professor of Law, Economics, and Governance
School of Law Utrecht University
Last updated by Emily on Sun 9 May, 2021
Women in leadership in law – driving change and ensuring the pandemic does not turn the clock back on gender equality
Spaces:
Registration necessary but free
The legal profession is changing. Women solicitors now make up over half of the profession (52%). However, progress towards achieving gender balance at senior levels is slower - less than a third of partners (31%) in private practice firms are women. The pandemic also threatens to derail the momentum that has been building to get more women in leadership in law. According to a recent Law Society poll, the majority of women solicitors believe the pandemic will have a negative impact on gender equality in the profession, making the need to focus on diversity and inclusion and drive change even more important.

In this event, we will reflect on a year where the pandemic radically changed ways of working. We will consider the opportunities and challenges for women's career progression, work-life balance, and mental health and well-being. We will look at how existing gender equality initiatives, including the Law Society's Women in Law Pledge, can be effective levers for change. Our distinguished panel will discuss issues such as the role of senior leaders and target setting in driving change, how to build an inclusive culture, and the need to address the differential outcomes for different groups of women.
Last updated by Emily on Wed 2 June, 2021
Corporate Criminal Liability – can we learn from international approaches?
Spaces:
Registration necessary but free
The Centre for Financial Law, Regulation & Compliance (FinReg) and the Law Commission will host a webinar to explore issues related to corporate criminal liability.

Corporate criminal liability is a contentious issue: should companies ever be held criminally liable for actions of employees? If so, what form should that liability take? Should there be more 'failure to prevent' offences? Does criminal liability unfairly punish innocent shareholders or employees? Would civil liability be a better alternative? What practical differences exist in investigating wrongdoing by large companies in contrast to small firms? Are negotiated settlements a fair solution?
Last updated by Emily on Wed 2 June, 2021
The Transatlantic Space Between Shifting Administrations
CITY EVENT
Spaces:
Registration necessary but free
This event will focus on the place of the EU and US in the world and the rising significance of global challenges in particular to the transatlantic alliance and salient legal instruments, practices and developments.
Last updated by Emily on Tue 13 April, 2021
Reflecting on 'Blackstone's Tower'
Spaces:
Registration necessary but free
This event showcases presentations which reflect in different ways on the contribution of Professor William Twining's 1994 Hamlyn Lectures: 'Blackstone's Tower: The English Law School'.

Professor Twining himself will join the other contributors, who will highlight the continuities and changes that have occurred within legal education since Blackstone's Tower was published. These brief presentations will be followed by ample time for discussion and debate.
Last updated by Emily on Wed 2 June, 2021
IALS Legislative Drafting and Language Workshop
Spaces:
Registration necessary but free
At this 'Legislative Drafting and Language' Workshop, scholars and experts in the field of law, legislative drafting, and linguistics will explore the research space around law and language focusing on the gender-neutral strategies adopted by drafters in various jurisdictions. Our ambition is to envisage 'a way forward' in legislative drafting and to generate ideas that might challenge prevailing practices and beliefs, to cross the traditional boundaries of disciplines such as law and linguistics, and eventually to interact successfully with scholars from different fields. Three main themes will be discussed.
Last updated by Emily on Wed 2 June, 2021
Webinar – Religion and Marriage Law: The Need for Reform
Spaces:
Registration necessary but free
The Ecclesiastical Law Society is hosting a zoom webinar on the subject of Religion and Marriage Law: The Need for Reform, when an expert panel will mark the launch of Professor Russell Sandberg's new book.
The discussants will be:
Professor Gillian Douglas, formerly Dean of the Dickson Poon School of Law, King's College, London
Baroness Hale of Richmond, formerly President of the United Kingdom Supreme Court
Professor Jane Mair, Professor of Private Law, University of Glasgow
Moderator: Professor Mark Hill QC, Chairman, Ecclesiastical Law Society
Last updated by Breshna on Sun 14 March, 2021
International Exhibition: Questions of Accountability
Time:
All day (from 1st to 5th)
Spaces:
Registration necessary but free
The exhibition takes places entirely online between 1-5 November 2021 and is organised by Chris Monaghan (University of Worcester) and Prof Matthew Flinders (University of Sheffield).

Keynote speakers include Baroness Hale (former President of UK Supreme Court), Baroness Helena Kennedy QC, Lord David Blunkett (former Home Secretary), Prof Bruce Ackerman (Yale), Prof Margit Cohn (Hebrew University), Prof John Keane (Sydney), Prof Conor Gearty QC (LSE), Prof Vernon Bogdanor (King's College London), Baroness Manningham-Buller (former head of MI5 and current chair of Wellcome).

Highlights include the:
Keynote Lecture on Impeachment in a Comparative Context (1 November)- this will be delivered by Prof Tom Ginsburg (Chicago) and with a response by Prof Anibal Perez-Linan (Notre-Dame).
Keynote Panel Discussion on Judicial Review and Accountability (2 November)- this will include Baroness Hale, leading academics and lawyers and will be chaired by David Lock QC (Landmark Chambers).
Keynote Speakers Event (3 November)- the speakers are drawn from around the world and will discuss various aspects of accountability.
Keynote Panel Discussion on Impeachment (4 November)- speakers include Joshua Matz (the US House Judiciary Committee prosecution counsel in both Trump impeachments) and Karen Popp (Associate White House Counsel during the Clinton impeachment).

Register your place via emailingQofA2021@worc.ac.uk<mailto:QofA2021@worc.ac.uk
Last updated by Emily on Tue 20 April, 2021